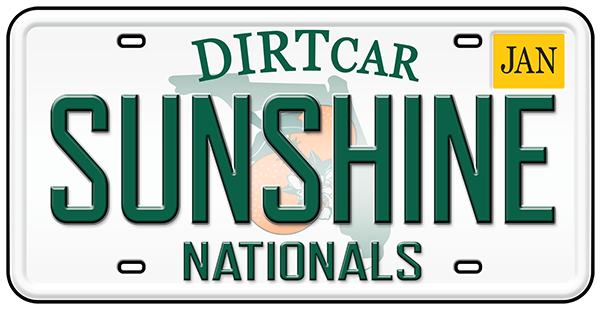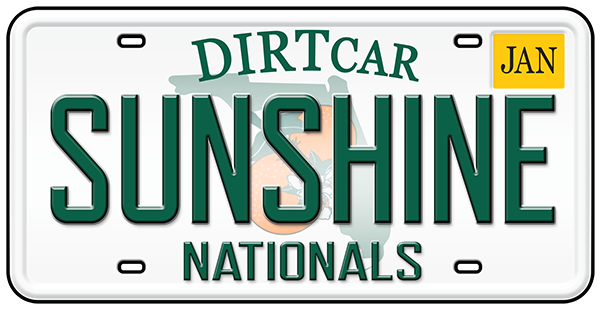 Schedule


Competitor Notes


Ticket Prices


Purchase Tickets


News


Entry Form

DIRTcar Racing will kick off the 2021 season with the second annual DIRTcar Sunshine Nationals, Jan. 14-16, at Volusia Speedway Park. With the core group of DIRTcar Pro Late Models, 602 Crate Late Models and the Florida Late Model Challenge Series racing for a total purse of nearly $100,000, 2021 now features The Most Powerful Late Models on the Planet – the World of Outlaws Morton Buildings Late Model Series!
The Outlaws will take to The World's Fastest Half-Mile for three $10,000-to-win Features over all three nights to kick off their 2021 campaign. Tickets for the DIRTcar Sunshine Nationals are now available online; only for purchase online or by calling 844-DIRT-TIX.
Just like the DIRTcar Nationals in February, gates will open each day at 5 p.m., with Hot Laps beginning at that time. Tickets and camping for the event will be available at the gate, and you can find tickets for the 2021 DIRTcar Nationals online.
A practice night on Wednesday, Jan. 13, will precede the Sunshine Nationals, giving all competitors a chance to get dialed in before the racing action begins on Thursday, Jan. 14.
Event Forms
2021 DIRTcar Sunshine Nationals Competitor Guide
2021 DIRTcar Sunshine Nationals FAQs
2021 Driver Registration Form
DIVISIONS RAcing
World of Outlaws Morton Buildings Late Model Series
DIRTcar Pro Late Models
602 Crate Late Models
Florida Late Models
TICKET PRICES
GRANDSTAND ADMISSION
Wednesday, January 13th — Free for Adults and Children 
Thu-Sat, January 14-16 — RESERVED $35, GA $30, Children 12-Under Free
PIT ADMISSION
Wednesday, January 13th — $25
Thu-Sat, January 14-16 — $40 for Non-Members, $35 for Members
4-Day Pit Combo (Member): $110
4-Day Pit Combo (Non-Member) $130
3-Day Pit Combo (Member): $90
3-Day Pit Combo (Non-Member): $110
2-Day Pit Combo (Member): $60
2-Day Pit Combo (Non-Member): $70
Sunshine Nationals News


.epic_module__0_5ff3377f41a04 .jeg_block_heading_5 .jeg_block_title span, .epic_module__0_5ff3377f41a04 .jeg_block_heading_5 .jeg_block_title i { color: #000000; }.epic_module__0_5ff3377f41a04 .jeg_block_heading_5:before { border-color: #000000; }.epic_module__0_5ff3377f41a04 .jeg_post_title a, .epic_module__0_5ff3377f41a04.jeg_postblock .jeg_subcat_list > li > a, .epic_module__0_5ff3377f41a04 .jeg_pl_md_card .jeg_post_category a:hover { color: #000000 }.epic_module__0_5ff3377f41a04 .jeg_meta_author a, .epic_module__0_5ff3377f41a04 .jeg_post_title a:hover { color: #000000 }.epic_module__0_5ff3377f41a04 .jeg_readmore:hover { background-color: #000000; }.epic_module__0_5ff3377f41a04 .jeg_readmore:hover { border-color: #000000; }